$40 Per Hour (1 Hour Min)​​​​​ Onsite Support & Troubleshooting



​
​​​​$65 - Tune-Up
★ Most popular service to make your computer faster and more stable and secure
​
​

​$75 - ​​
Virus Removal
​★ Includes a tune-up to get your computer back to running like new
​
​​
$75 -
Windows
Install, Reinstall, or
Upgrade
★ Includes: data backup and restore, and a tune-up
★​ A fresh new install with a tune-up will make your computer better than brand new
​
​
​​
​
​

$10-20 - Pickup & Dropoff Computer
★ Depends on your location in Delta County
​
​​Inquire - Data Recovery
​★ For recovering data from a hard drive that has physical damage or a mechanical failure, see
$300 Data Recovery


​
​
​​$40 - Laptop Keyboard Replacement


​
​​​​$70 - ​Motherboard Replacement

​
​

$70 - ​
Laptop Screen or Inverter Replacement
​
​​
Hours by appointment only. Contact me anytime and we'll discuss your particular situation and set-up an appointment if necessary.
I take great pride in doing top-notch work and taking care of my customers. Receiving praise for my work is one of the most rewarding aspects of my business. ​​

​​I promise to give you the same service I would expect from someone else: to be gentle with your equipment, to never perform any work without your consent, and to always make sure you're happy with the service you receive.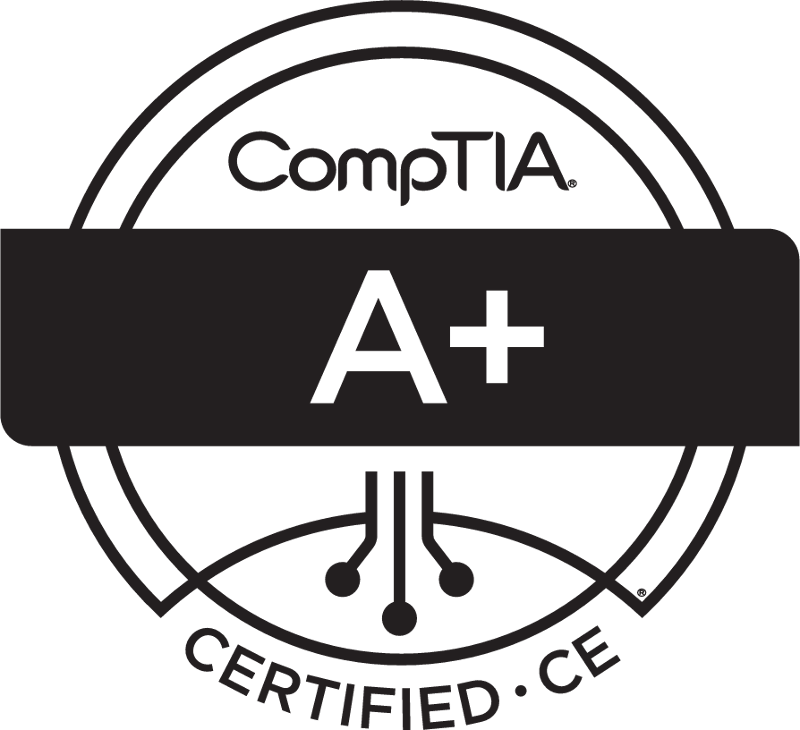 The A+ certification demonstrates competency as a computer technician.